Sounds Like Heaven (2022)
[Century Worship ] by Daniel Asher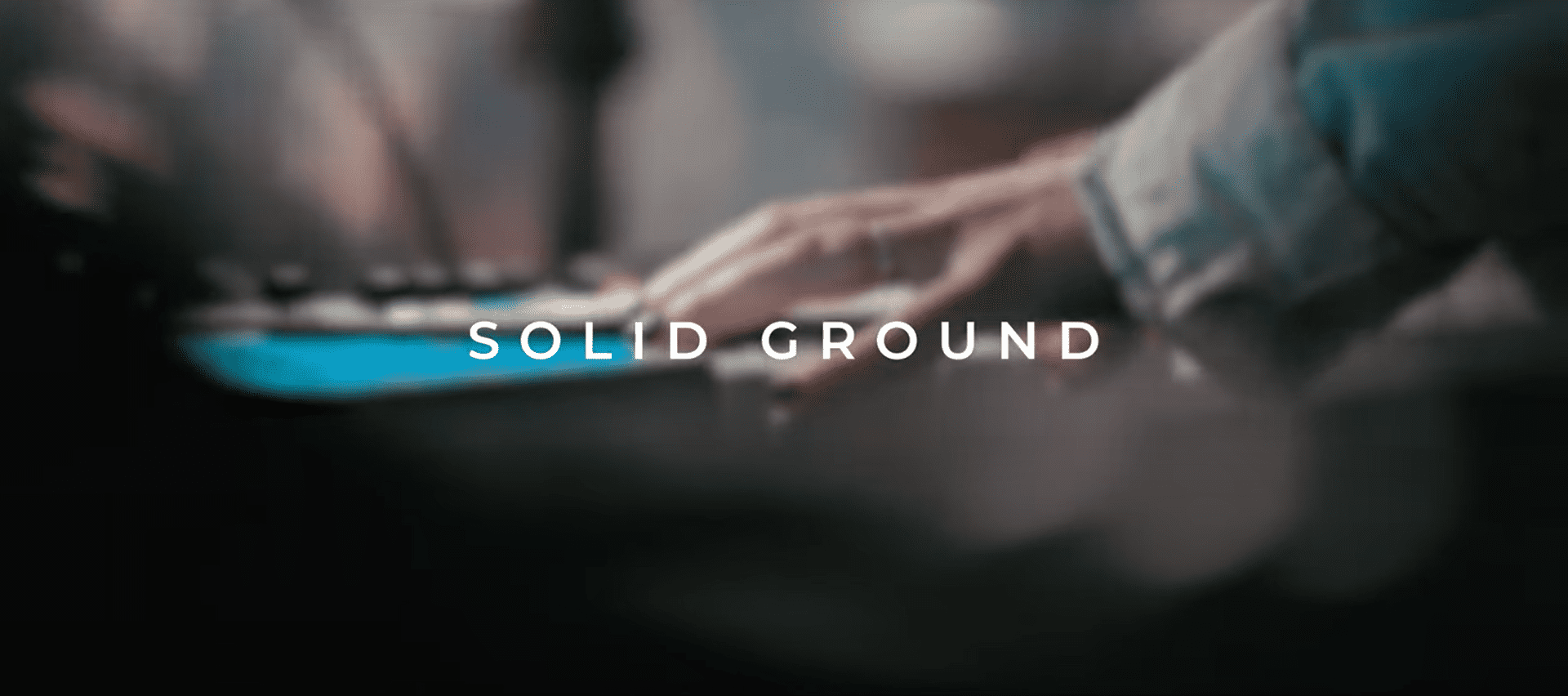 | Key | BPM | Time Signature |
| --- | --- | --- |
| F | 00 | 3/4 |
In Christ I find my solid ground
Thy hand protect as death surround
My fortress and my truest plea
Thy rod Thy staff to comfort me
Oh death, you hold no power
For Christ now holds the keys
Of life and death forevermore
Unrivaled in His majesty
Creation bides His willing call
Resounding through the ages on
His voice through tempest finds the lost
Redeeming sons from Adams fall
His love like rivers wild
Reviving barren streams
Flows to the hearts of all who trust
In Christ who is our risen king
From glory to an earthly home
Our savior came and died alone
What mercy of our precious Lord
Who paid the debt none can afford
His death did satisfy
The ransom set for our release
The holiness of God on High
Is found through Christ who lives in me
Oh death, you hold no power
For Christ now holds the keys
Of life and death forevermore
Unrivaled in His majesty
Grace and life for all who see
Our souls are safely bound to Thee
Oh, Grace and life for all who see
Our souls are safely bound to Thee
We named what we write songs under "Century" because we love that in our church, there is a "Century" or "100 years" worth of worshipers worshiping together. We have multiple generations gathering every Sunday to sing to and make much of King Jesus.  We love this and lean into it as much as we possibly can. 
One way that we do this is to write different types of songs. On this album, in particular, we have poppy-sounding songs that our student ministry loves, and we have modern hymns like Solid Ground that harken back to hymns' feel and melodic structures.
Solid Ground is probably the "oldest song" on the album, as we wrote it in 2019 and released it in 2020. We decided it needed a little "arrangement love," so we added it to this project as a full-band version. 
We were about 75% done with this song when the pandemic hit. I remember the world shutting down and being on a zoom call with Daniel going, "bro, we have to release this song as soon as we can. The world needs something firm to grab onto, and what better do we have to offer than the person and work of Jesus." 
So, we did. We wanted our church to remember that as disruptive and scary as COVID-19 was, we have a solid ground in Jesus. Nothing can shake that foundation. 
The lyric in Verse 1, "Thy hand protect as death surround," took on a new meaning as we saw people in our church get sick and unfortunately die of COVID. We wanted our church to sing out in faith that echoed Revelation 1:18, which says, "and the living one. I died, and behold, I am alive forevermore, and I have the keys of Death and Hades."  
There was also a lot of fear of death. Many were scared beyond anything they could ever remember. In this song, we wanted to remind our church that if we are in Christ, we ultimately have nothing to fear. 
We wanted our church to feel the firmness of the foundation that is Jesus in Chorus 1 of the song, "Death you hold no power, for Christ now holds the key, of life and death forevermore…"  Death has no power over us. As believers, our death is the doorway through which we walk into eternal life with Jesus. 
So, when life seems to go 100mph, and we feel like we are about to fall apart at the seams… we can sing a song that speaks to our firm foundation in Jesus. He never changes. He is always faithful.
The gospel reminds us that Jesus is kind and gracious. He left His earthly home for the slums of the earth. He became like us so that, ultimately, we can become like Him. As the last verse in the song says, "Our souls are safely bound to Thee." Life is scary, unpredictable, and oftentimes unbearable, but our souls are safely bound to Jesus, and He will carry us home by His grace. He is our Solid Ground.